Even back in ancient times, there was always a sacred awe and reverence for writing. In Ancient Egypt, writing and literacy was believed to have been a gift from Thoth.
You could write to immortalize yourself or your experiences. You could write to express your views or rebel against society. You could write for the sake of escapism, or shameless indulgence in high fantasies. The reasons for why we write are never ending.
The meaning of writing and why we write, remains unchanged.
However, how we write certainly has.
From reed and papyrus, to pen to keyboard, to now our smartphones, our way of writing has evolved. We need a better way of writing.
Rethinking the New Age of Writing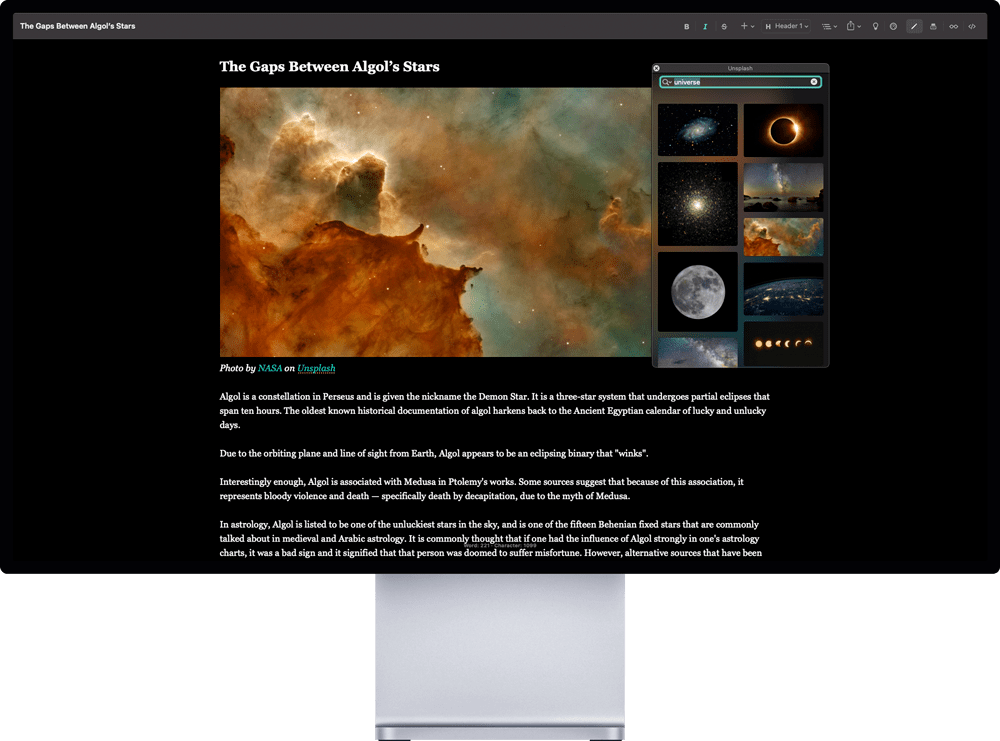 Writing on portable devices like smart phones and tablets can be very convenient. However, editing and formatting your work on smaller devices can get annoying.
A Fluid Writing Process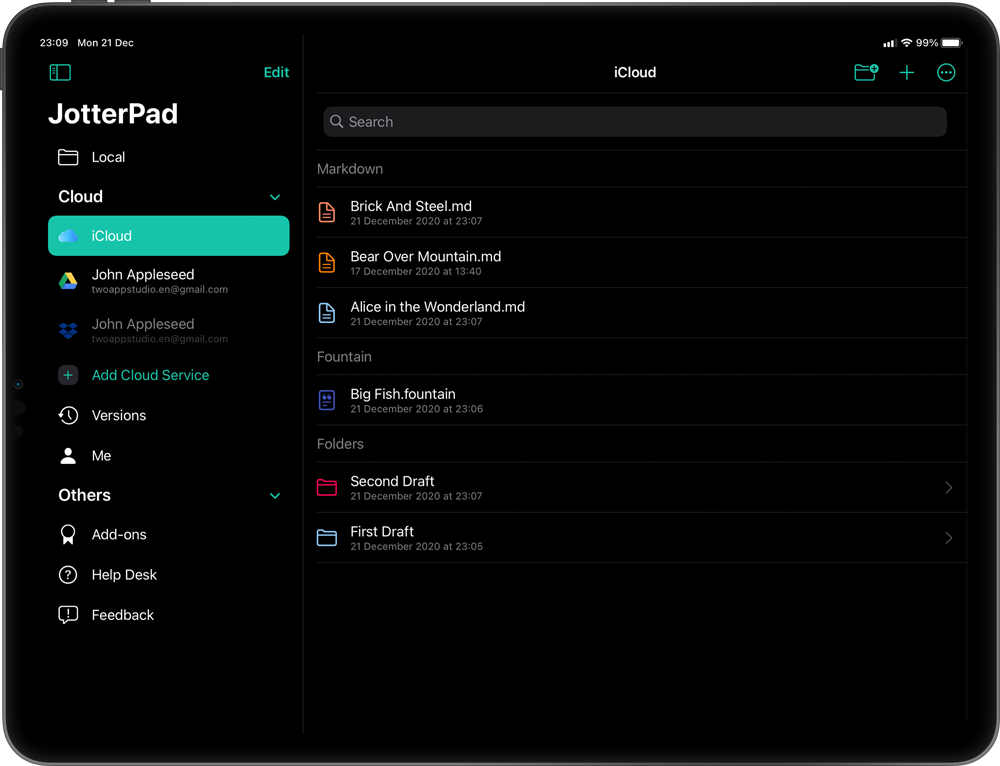 We need better optimisation for writing on touchscreen devices. Interfaces that are intuitive and spare us from the pains of touchscreen editing. Less awkward fumbling and cursing as we edit our work on mobile devices.
Given the ubiquitousness of the internet, portable devices and online Cloud, our ideas and writing flow need not be hindered.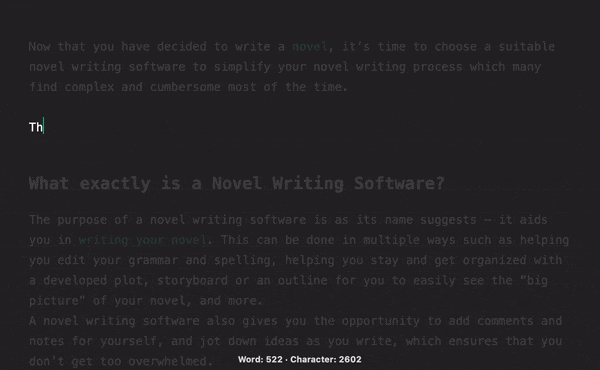 Professional formats such as Markdown and Fountain, are inaccessible on iPhone and other iOS devices. Our novels, screenplays and essays cannot be taken everywhere with us and written on the go.
It's hard to write wherever and whenever inspiration strikes.
What we need is the ability to write as well as we would on our desktops, from the convenience of portable devices.
A Streamlined Writing Process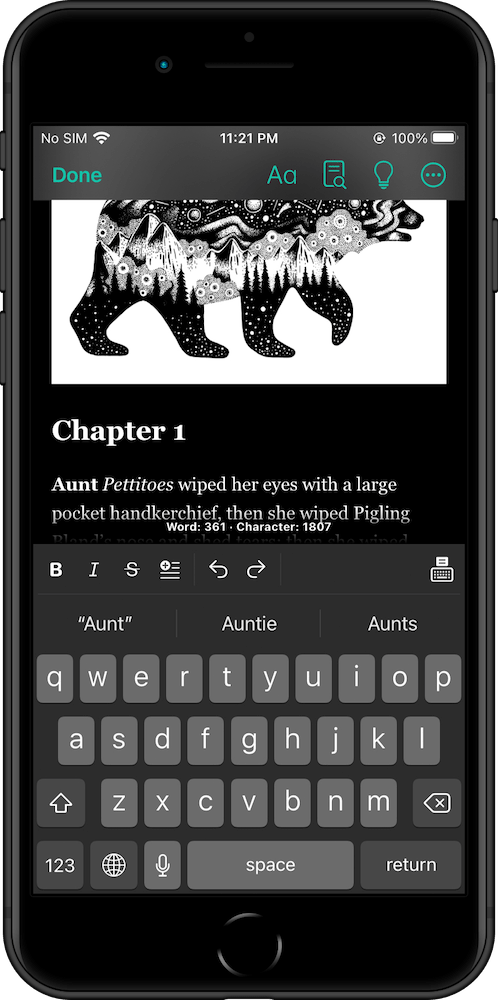 Convert Markdown and Fountain syntax instantly into rich text with zero fuss, regardless of whether you're on your iPhone, Mac, or iPad.
Ideally, if we desire to write a full-length, professionally drafted out novel in a cafe from our iPad, we ought to be able to do so if we damn well pleased.
It doesn't make sense that we can't edit directly in open formats.
Give JotterPad a Try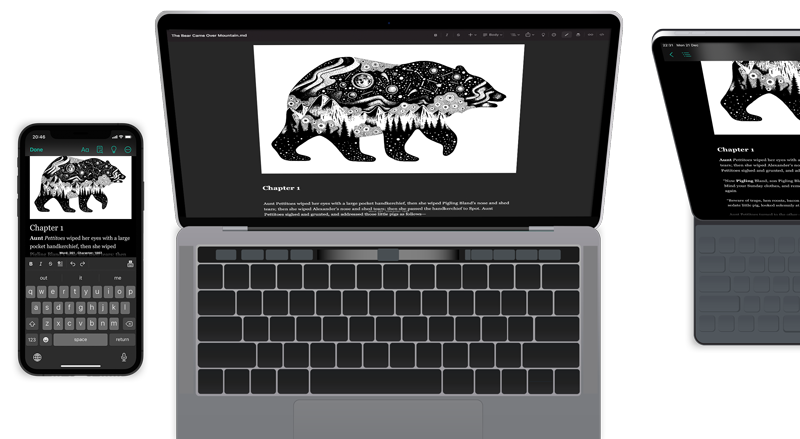 If you have been agonising about the above, then your wait is over. You can kiss these problems goodbye.
We're proud to announce that JotterPad has finally been released on the App Store! Expect all the features you've come to love on JotterPad and more.
Edit directly in Markdown and Fountain on your devices, and bring your work wherever you go. Enjoy a seamless writing experience with our new user interface, and enjoy the benefits of our unlimited cloud services and offline capabilities, wherever you may be.
Revamp your mobile writing experience now with JotterPad!