Making your writing experience as seamless and as convenient as possible has been our top priority. We are constantly on the lookout for ways in which we can enhance the writing interface to facilitate your writing endeavors.
We have been in the process of making some significant changes to some of JotterPad's existing writing tools and features. We believe that these tweaks would value-add to your planning, crafting, and writing on our platform.
This May, we are thrilled to announce the updates we have made to JotterPad on Mac for your use. With enhanced visuals, an updated toolbar, the ability to add your very own images to your documents writing tools, and more seamless TeX equation functions for your use, we hope that your experience with JotterPad becomes even more exciting than before.
Read on to find out more about these updates and what they have in store for you with JotterPad on Mac!
Updated features
1. Enhanced visuals
We are always looking for ways to make your viewing and user experience on JotterPad as enjoyable as possible.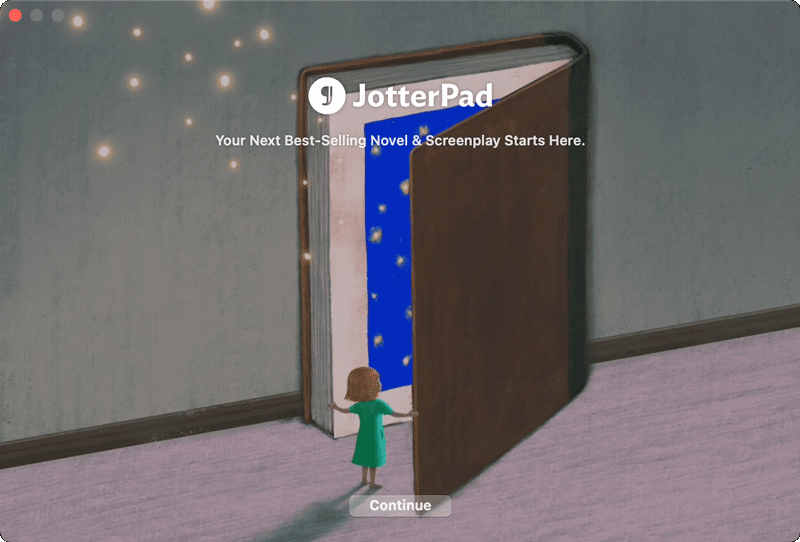 We have made improvements to the visuals on the app for your viewing pleasure. We hope that these enhanced visuals and graphics facilitate your writing and further fuel your creative processes.
2. Updated toolbar
Your writing experience is of utmost priority. In light of this, the new JotterPad Mac updates comes with an enhanced toolbar for your use.

These improvements to the current toolbar on the editing interface make it neater, more organized, and more convenient to maneuver. The icons that you get to toggle with are also more consistent with latest Mac updates.

New features
1. Add your own images
On JotterPad, users have been able to include images into their Markdown/text files using Unsplash or from URLs. Now, Pro cloud users on JotterPad Mac can upload their very own images from their galleries into their documents.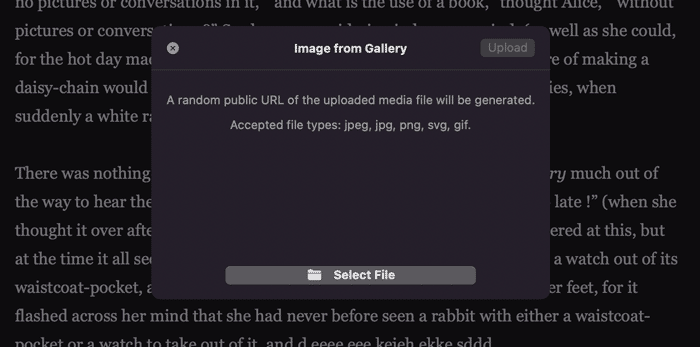 When you add and save images in Markdown files from your gallery, they are first uploaded to the cloud, and thereafter are added to your Markdown/text documents. A random public URL will be generated for the images you choose to add. With Internet connectivity, this allows for your images to be accessible from any platform you open your documents from. Images of multiple file types, such as jpeg, jpg, png, svg, and gif can be added to your documents as well. Fret not, as this does not compromise your security. Your images can also be viewed if you decide to print, export or publish your work as well.
This portability, and the freedom to add your very own images to your work on JotterPad is something we are excited for you to use!
2. In-line TeX equations
On the previous version of JotterPad Mac, including TeX equations in your document required the space of an entire line in your document. This made formatting a little more tedious. Now, feel free to add TeX equations in-line. This makes sure that equations do not take up an entire block in your document.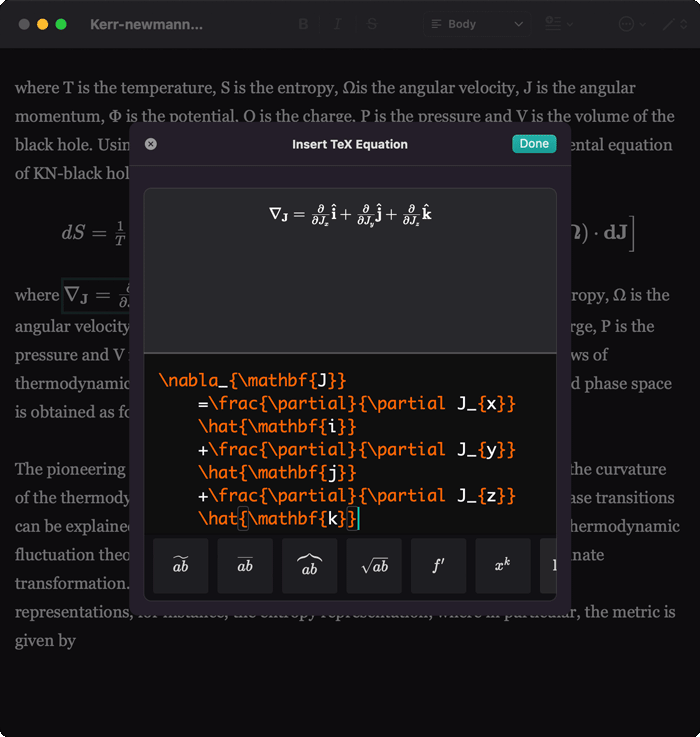 You now have the liberty to add equations anywhere within your paragraphs or main text. In-line TeX equations give you the freedom and flexibility to structure and format your writing however you please.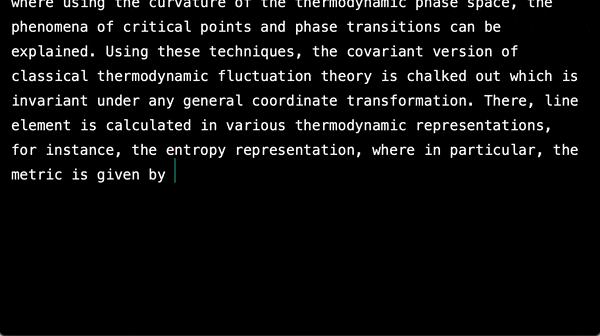 3. YAML Editor
The new YAML editor feature on JotterPad Mac allows you to input key data into your markdown files without including it in your main text.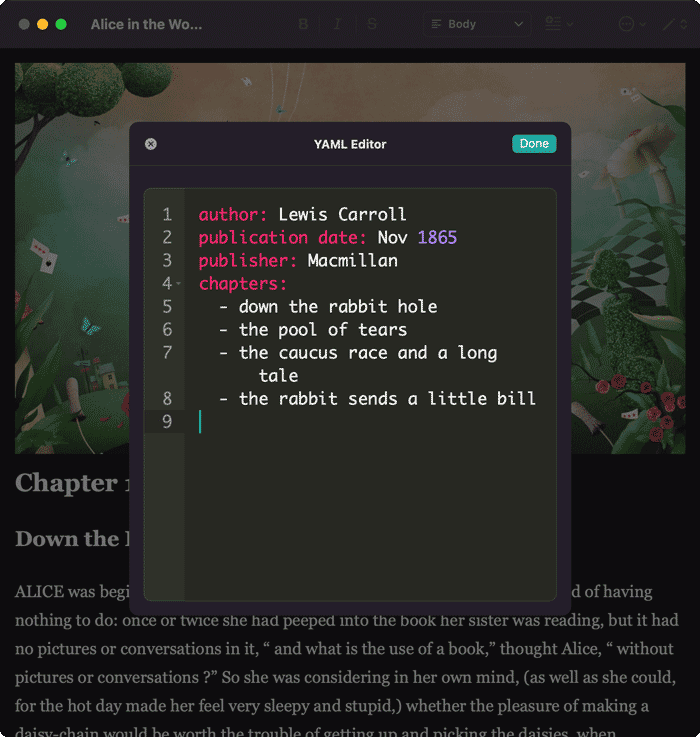 Crucial information such as the date when the document was created or the author's name can now be included in your documents without the need of including it in the meat of your writing.
---
Our commitment to making your writing experience as easy as possible pushes us to keep bettering JotterPad and it's interface. With this iteration of updates to JotterPad Mac, we hope JotterPad becomes, or continues to be your writing tool of choice. We are looking forward to having you experience both these new, and improved features!
Happy Writing!