At JotterPad, we put your writing convenience at the forefront of the app updates and tools that we bring to you. Streamlining your writing, making creating stunning documents as hassle-free as possible, and making tools that can accompany you from the start to end of your projects are integral to what we believe JotterPad can offer you.
In line with this, we are excited to share what we have in store next with the ever-expanding capabilities of JotterPad as a writing companion. You can now explore making intricate LaTex beamer presentation slides with Markdown; a simple and lightweight syntax.
Hint: Pandoc not required.
Read on to find out more about how you can make your very own!
1. Simple and Lightweight
LaTex beamer Presentations are a great way to create elegant and to create great looking presentations. JotterPad now offers you the possibility of creating your very own LaTex beamer presentation slides using Markdown syntax; language that is easy to maneuver and configure.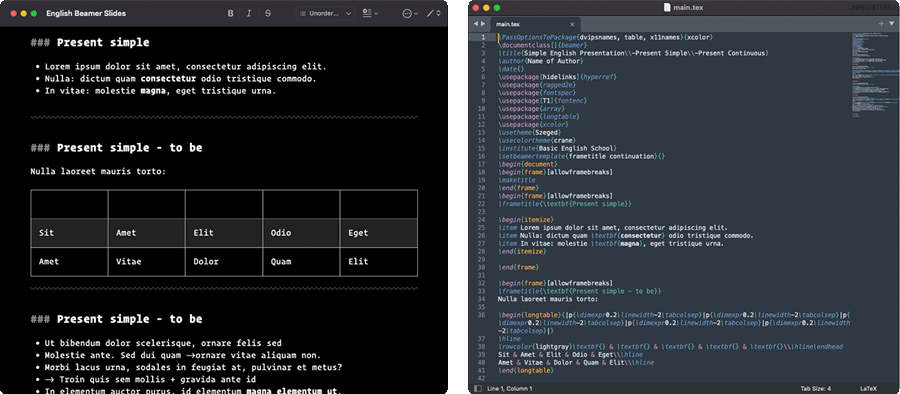 Oftentimes, most of the syntax that is required to create these presentations with LaTex can be hard to wrap your head around and master, and you end up spending time rendering things exactly how you want to. Markdown, on the contrary, is comparatively more straightforward, and allows you to easily input information and formatting. It is more intuitive to use, and provides a lot of host of functionalities that you can explore.
Example of Markdown syntax in Beamer:
H1 → Section title
H2 → Subsection title
H3 → Slide title
Page break → New slide
JotterPad provides the convenience of lightweight and simple syntax with Markdown on JotterPad, coupled with not having to install other extensions such as Pandoc to create Latex beamer presentation slides.
2. Customization
With these presentation slides templates that are available on JotterPad, you also have the space to further customize and personalize your slides. Detailing can be customized to your liking, through the YAML editor function in the templates.
Similar to Pandoc, YAML is a space dedicated for you to insert meta data into your document, allowing you to customize it to your liking. It allows you to add information such as the section titles, subsection title, slide titles, and customize elements such as the theme color, font type, size, and line spacing.
Refer to the full list of YAML parameters of the beamer class here.
3. Add Images, Equations, and Tables
Together with being able to customize your slides, you also have the space to spruce up your slides even further with functionalities like adding images, math equations, and tables.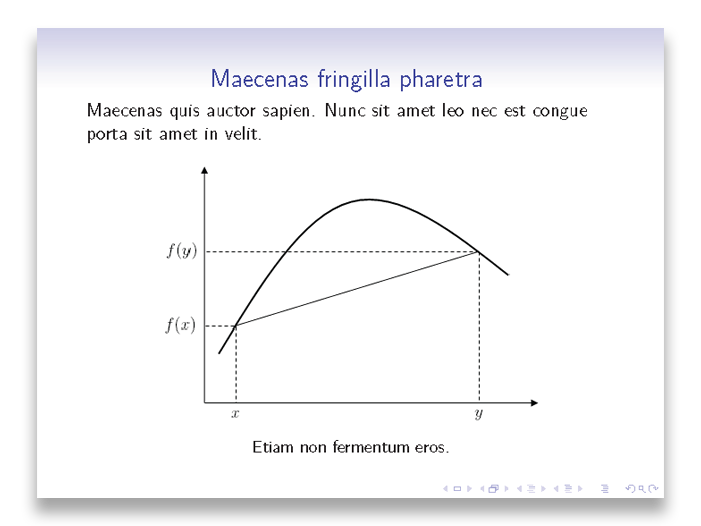 Feel free to add images to your slides from your own gallery, from Unsplash, or via a URL. You can also add intricate block or in-line TeX equations, and tables into your slides with ease on your Markdown document.
4. Switch Templates
Switching between slide templates or designs can become inconvenient when you have to manually input text into specific formatting settings again.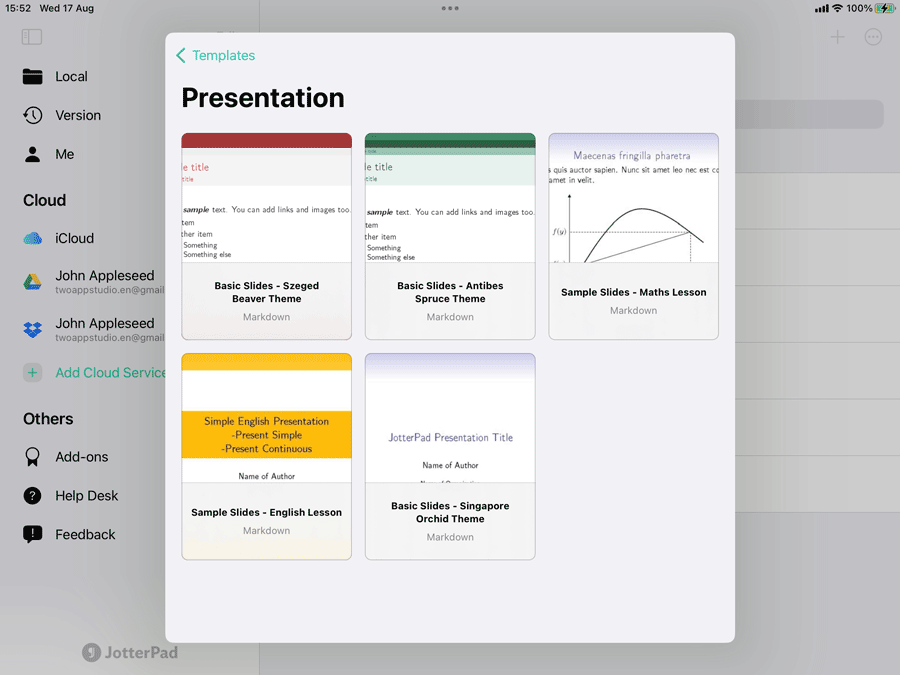 However, even if you have chosen to create your slides with a specific design or template at the beginning, you can easily switch templates without having to format your work again. You can move your content from one slide template to another by simply copying and pasting your data and text from one template into another, and have your work formatted accordingly for you once again.
For example, if you had chosen to create slides with the Basic Slides - Szeged Beaver Theme template, and decide to switch to the Basic Slides - Antibes Spruce Theme template, key formatting information that you would need for both templates such as the creator's name, slide headings, and sub-headings can be easily transferred between these with a simple "copy" and "paste" into their specified sections, with the assurance that you do not lose any of your work in the process.
5. Export to Beamer Presentation Slides
Exporting your work and creating Beamer presentation slides with JotterPad is quick and simple, regardless of the device you're utilizing. To view or print the finalized version of your presentation slides, go to the menu and click "print using template", and to .pdf format. No pandoc is required!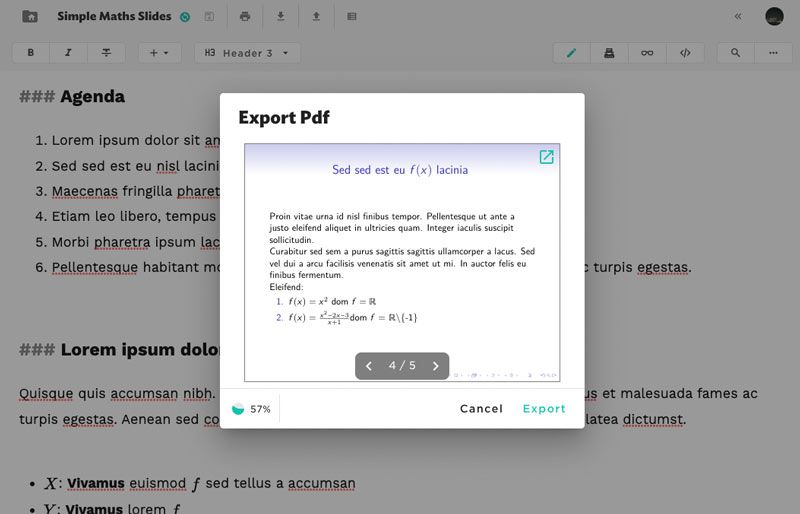 ---
Creating slides for a presentation of any kind has now been made more convenient, seamless, and straight-forward. Without having to use Pandoc or LaTex, creating LaTex beamer presentations with JotterPad's Markdown editor presents a light-weight and easy-to-maneuver way for you to work.